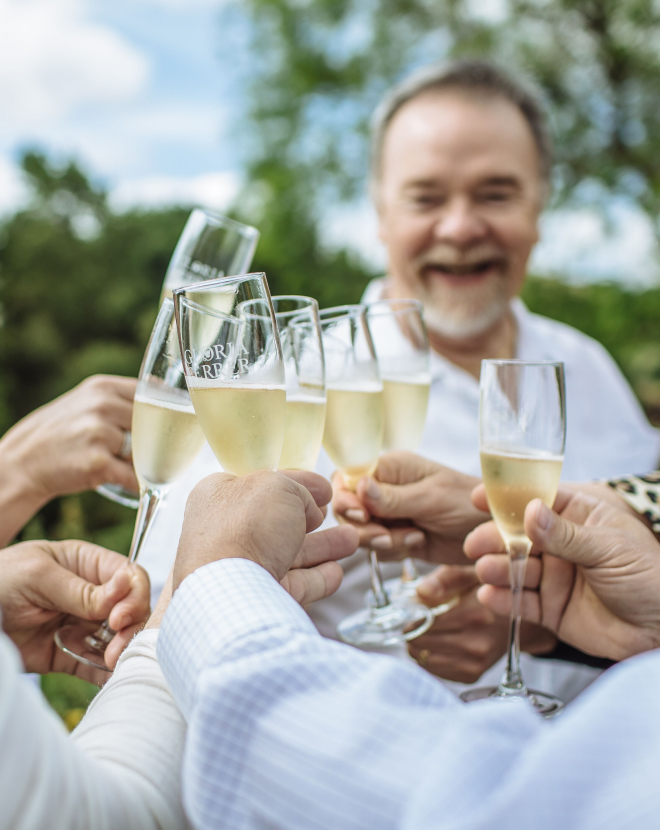 Sparkling Coravin Workshop
Learn how to use the Coravin Sparkling™ Wine Preservation System with Gloria Ferrer's sparkling wines. The experience will allow you to understand how the Coravin's preservation technology can keep the crisp flavor and effervescence of your favorite sparkling wines for up to 4 weeks.
Date & Time

Thursday, May 19, 2022 | 5:00 PM TO 6:00 PM

Location

Winery
This class is complimentary for a maximum of 2 tickets per club member. Limited seating available.
Enjoy VIP Wine Club seating on the iconic Vista Terrace, access wine club exclusive wines, and receive member discounts on all wines and merchandise products on your next visit. Find the wine club that suits your lifestyle. When you join the club you'll also receive our award-winning Sonoma Carneros wines and access to exclusive events.