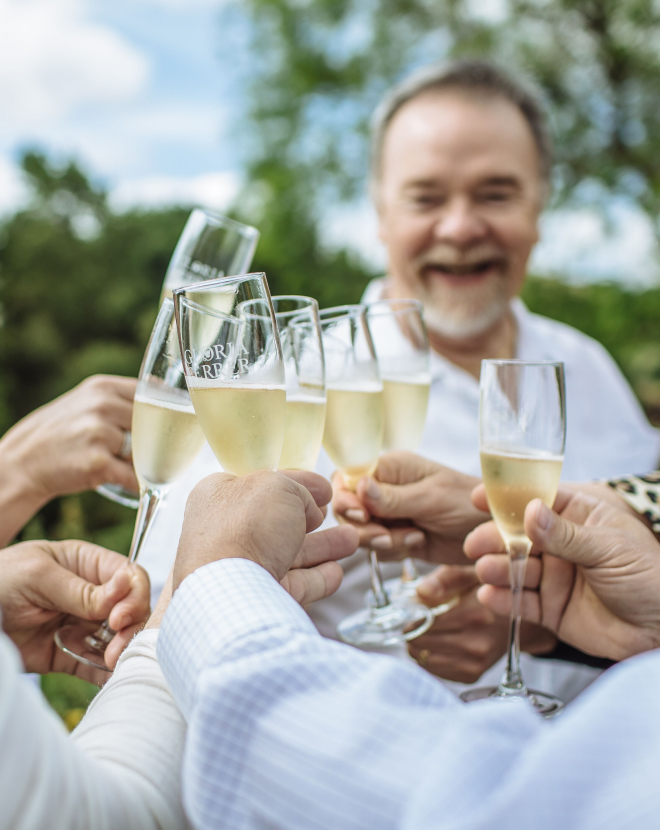 Join us for a culinary adventure like no other at Gloria Ferrer as we bring you "Spanish Chef's Table." Experience the essence of Spain through a meticulously crafted menu prepared by our talented Chef: Jason Naaman.
Date & Time

Friday, November 10, 2023 | 6:00 PM to 8:00 PM

Location

Tasting Room

Price

$185 (Club Member Pricing $157)
The Menu
*Pan Con Tomato and Croquettes
*Mussels with chorizo and spicy tomato broth
*Pork loin with coriander crust, apple mostarda, cabbage, and candied garlic
*Octopus with seabeans, sofrito sauce, and sea make under glass
*Paella, shrimp, clam, duck, saffron, bell pepper, and onion
*Venison with roasted fresh leek and almond purée
*Watermelon carpaccio with Manchego cheese and watercress
*Churros with salted chocolate truffles
Reservation Details
*This event is 21 and over
*Menu substitutions are not available for this event
Enjoy VIP Wine Club seating on the iconic Vista Terrace, access wine club exclusive wines, and receive member discounts on all wines and merchandise products on your next visit. Find the wine club that suits your lifestyle. When you join the club you'll also receive our award-winning Sonoma Carneros wines and access to exclusive events.