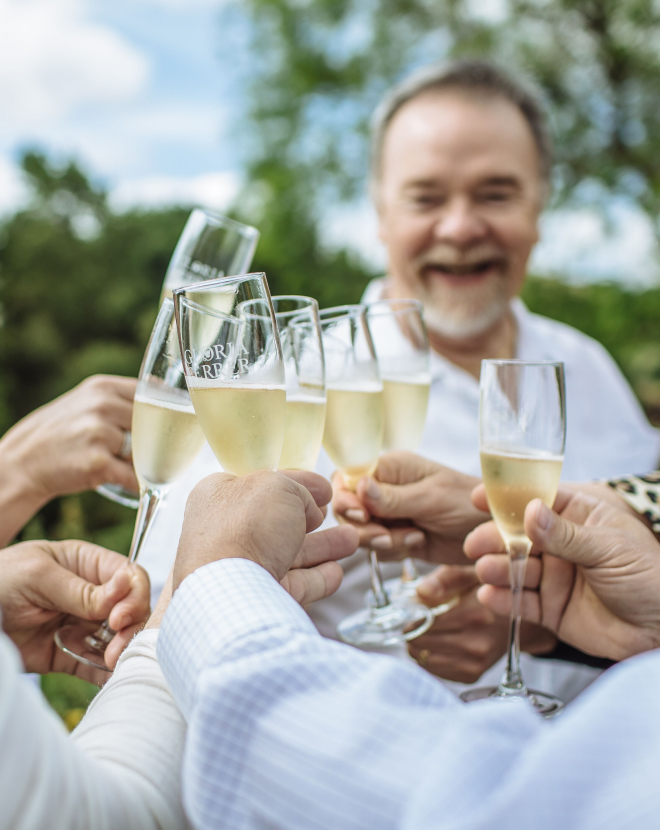 Riedel June In-Person Tasting Class
Join us on June 11th at 4pm PST as a host from Riedel guides you through a tasting of Gloria Ferrer sparkling wines from three different glasses. The experience will allow you to understand how the nuances of glassware change and enhance a wines flavor, aromas, texture and more.
Date & Time

Friday, June 11, 2021 | 4:00 PM

Location

Winery
The purchase of your in-person event ticket includes two Riedel glassware tasting kits, two tasting mats, two sparkling wine stoppers, two polishing rags, and wines during the event. In-person tickets are for two people, space is limited.
Enjoy VIP Wine Club seating on the iconic Vista Terrace, access wine club exclusive wines, and receive member discounts on all wines and merchandise products on your next visit. Find the wine club that suits your lifestyle. When you join the club you'll also receive our award-winning Sonoma Carneros wines and access to exclusive events.