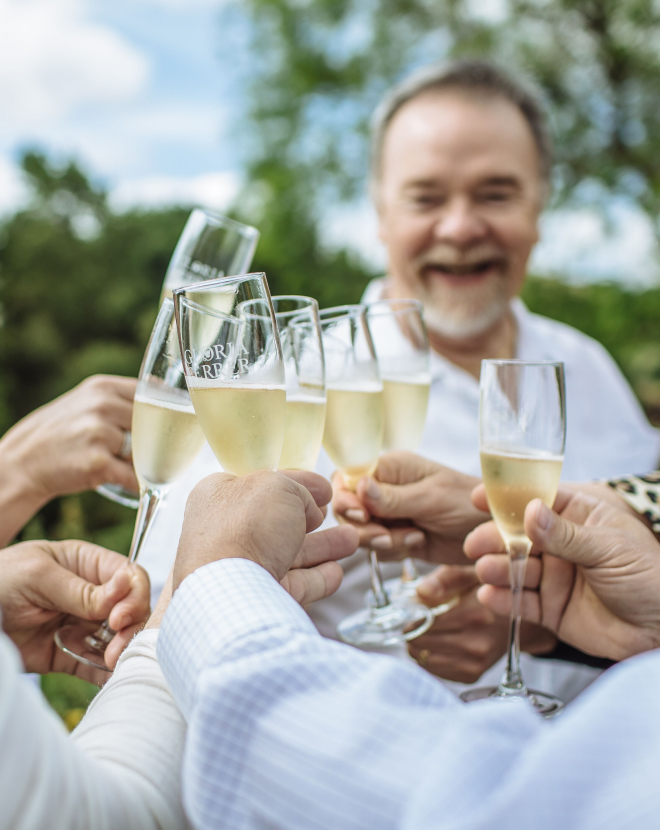 Join us for a mid-harvest brunch and wine pairing at Willow Springs with our SVP of Winegrowing and Winemaking, Harry Hansen, and Vineyard Director, Brad Kurtz. This delectable dining experience is the perfect way to celebrate one of the most exciting times of the year at our vineyard.
Date & Time

Sunday, September 10, 2023 | 11:00 AM TO 1:00 PM

Location

Willow Springs

Price

$175 (Club Member Pricing $131 - $140)
The Menu
*Summer Fruit with Yogurt & Granola
*Garden Frittata with Oven Dried Tomato, Chard & Baby Artichoke
*Golden Raisin Cinnamon French Toast Strata
*Chicken & Fennel Sausage Paella with Sweet Peppers, Barcelona Rice, Peas, and Poached Egg
*Hot & Cold Smoked Salmon with Bagels, Whole Grain GF Bread, Cream Cheese, Local Tomatoes, Onion, Caper
*Local Camembert, Breakfast Cheese, Pate, Toasts, Cornichons
*Mini Croissants, Blueberry Muffins, Zucchini Bread, Butter & Jam
*Coffee & Tea
Reservation Details
*This event is 21 and over
*Menu substitutions are not available for this event
Enjoy VIP Wine Club seating on the iconic Vista Terrace, access wine club exclusive wines, and receive member discounts on all wines and merchandise products on your next visit. Find the wine club that suits your lifestyle. When you join the club you'll also receive our award-winning Sonoma Carneros wines and access to exclusive events.