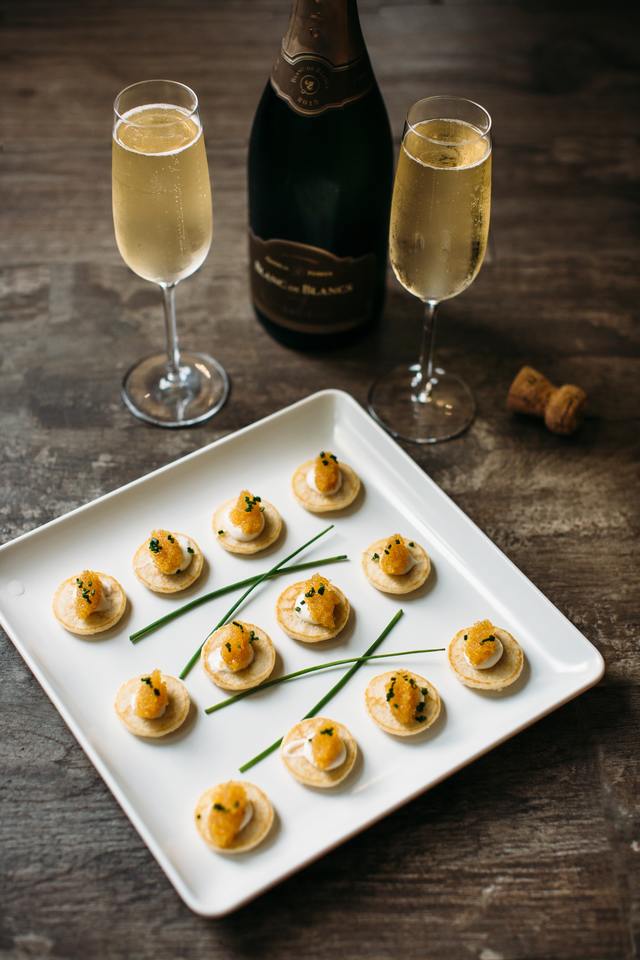 Ginger Whitefish Roe Blinis
Pairs with 2017 Blanc de Blancs. The bright citrus flavor on the mid-palate with a slight toasty finish is a perfect match for the delicate ginger notes of the caviar.
Ingredients
1 pack blinis (30 pcs)
2 oz ginger infused caviar
6 oz crème fraîche
1 bunch chives (minced)
Instructions
Step 1 | Top each blini with ½ teaspoon of crème fraîche.
Step 2 | Spoon 1/4 teaspoon of caviar on top of crème fraîche.
Step 3 | Sprinkle with minced chives.