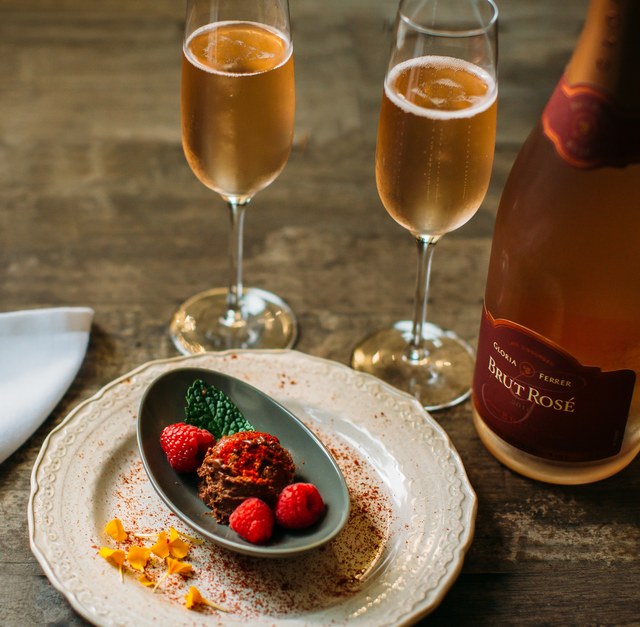 Chipotle Chile Chocolate Mousse
Pairs with 2017 Brut Rosé. The vibrant ripe berry notes of this wine pair beautifully with the sweet and spicy notes of the chocolate mousse.
Ingredients
1 cup chocolate chips
1 cup whipping cream
1 tsp vanilla extract
⅛ tsp chipotle powder
1 package raspberries
Instructions
Step 1 | Melt chocolate in a glass bowl in the microwave at half power, stirring every 30 seconds. Let cool for 5 minutes.
Step 2 | Beat whipping cream in a large mixing bowl until soft peaks form. Beat in the vanilla extract. Add the melted chocolate and quickly beat till all chocolate is incorporated. Fold in chipotle powder.
Step 3 | Spoon into serving dishes. Chill for 20 minutes or make up to one day ahead.
Step 4 | Garnish with raspberries and chipotle chile powder and serve.