Gloria Ferrer & The CA Artisan Cheese Festival
Gloria Ferrer Winery is thrilled to be partnering with the California Artisan Cheese Festival to offer three of our winery exclusive wines to pair with their Grand Tasting Kit cheese selections. Join them (virtually) on Friday, March 26th from 5:00pm – 6:00pm PST and enjoy a taste of the festival's celebrated marketplace – delivered directly to your door! The Grand Tasting Kit includes a ticket to their programming for the evening hosted by Chef and Food Network star Duskie Estes and a variety of special guests. Learn how to build an Instagram-worthy cheese board, a cheesemonger's perfect bite, tour farms and creameries, and pair wine and cheese like a pro with the team from Gloria Ferrer.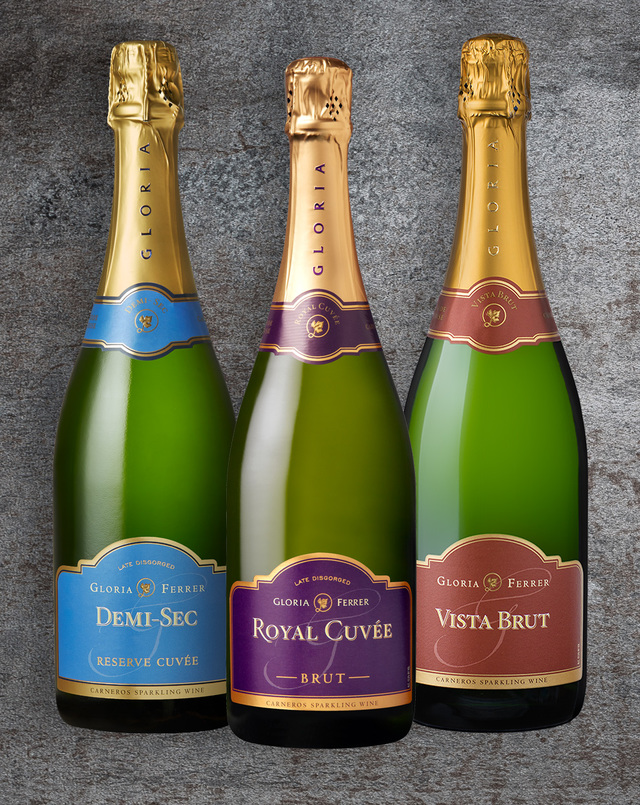 Artisan Cheese Festival Wine Trio
The Third Taste
When salt, fat, acid, flavor, aroma, and texture all intermingle perfectly it creates sparkling wine and food pairing magic. Our Vista Brut sparkling wine has ripe apple and a subtle tartnessthat make it a perfect pairing for herbed goat cheese or creamy, nutty, or smoked cheeses. The elegant Royal Cuvée has a clean, crisp acidity that pairs well with the richness of a young, ripe triple cream cheese. The Demi-Sec was created with an eye towards the sweeter things in life, try pairing this with a bold Gorgonzola-style blue cheese.
No matter how you pair your cheese and wine, this exceptional trio of wines is sure to satisfy any pallet. We will be donating 5% of the proceeds from every trio sold to the California Artisan Cheese Festival so they can continue to celebrate and educate on all things fromage year after year.
Purchase the trio and the wines will ship for just $10.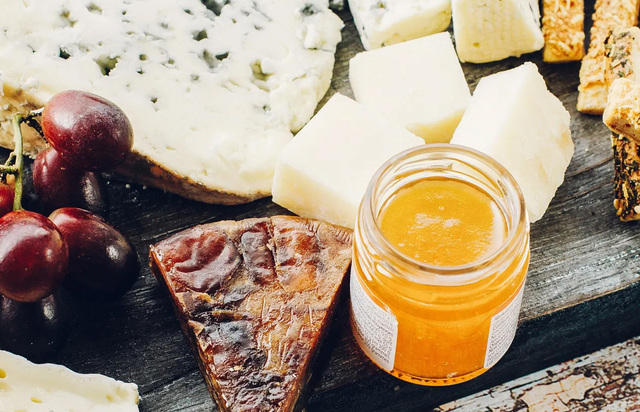 While our Grand Tasting Kits have now sold out, you can still come behind the scenes with us on Friday, March 26 at 5pm with a ticket to view the Grand Tasting! Put together your own California cheese board from your favorite local cheese shop or market and join us for an entertaining and educational program that will take you on a deep dive of all things cheese.