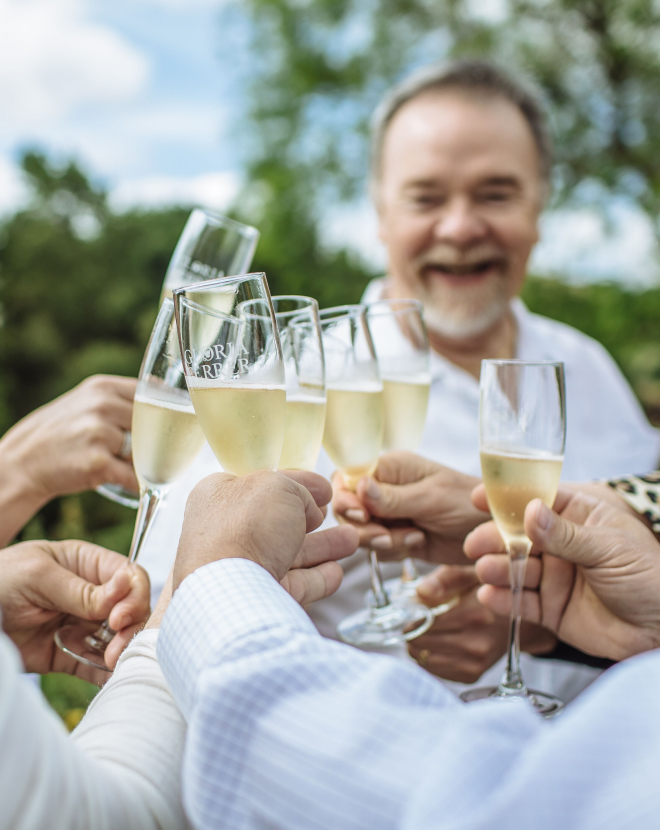 Vineyard Concert Series - October
Award-winning cover band, "Petty Theft", is coming to Gloria Ferrer this fall for their 20th-anniversary tour. Performing hits by Tom Petty and the Heartbreaks at our Willow Springs location, this show will have you free falling.
Date & Time

Thursday, October 26, 2023 | 4:00 PM to 6:00 PM

Location

Willow Springs
Come enjoy an evening in Carneros with live music, sparkling wine, food, and of course, our picturesque vineyard.
• Food Truck -  Black Pig Meat Co.
Enjoy VIP Wine Club seating on the iconic Vista Terrace, access wine club exclusive wines, and receive member discounts on all wines and merchandise products on your next visit. Find the wine club that suits your lifestyle. When you join the club you'll also receive our award-winning Sonoma Carneros wines and access to exclusive events.